Opening Speaker
The Honorable Janet T. Mills | Governor of Maine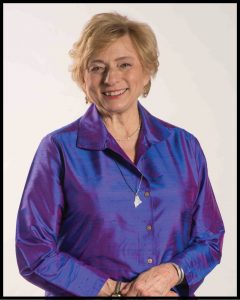 Janet Trafton Mills was sworn in as the 75th Governor of Maine on Wednesday, January 2, 2019. Governor Mills is the first woman governor of Maine. In her historic victory, she earned more votes than any governor in state history and is the first governor since 1966 to win a majority of the vote for her first term. A fighter for Maine people and a fighter for a better future, Janet Mills ran for governor because she believed it was time for change — a new direction for the state based on bold ideas and courageous, independent-minded leadership. As governor, she is fighting to see that every Maine person has affordable, high-quality health care, that Maine has a strong economy with good-paying jobs in every part of the state, that every Maine child has access to a world-class education, and that Maine is a place where families can put down roots and raise their kids.
Governor Mills is leading the way to protect Maine's natural resources and working in collaboration with other states and countries to ensure a sustainable and healthy environment for future generations. As the first Governor of Maine to speak before the UN, Governor Mills participated in the UN Climate Action Summit 2019 where she challenged world leaders to take action against climate change, announcing that she signed an Executive Order committing Maine to achieve carbon neutrality by 2045. Governor Mills' Executive Order requires the Maine Climate Council – which she created with overwhelming bipartisan approval of the Legislature – to provide recommendations no later than December 1, 2020 on ways to achieve a carbon neutral economy in Maine by 2045.
Governor Mills has made tackling climate change and ushering in renewable energy a key priority of her Administration and under her leadership the state has already made significant progress. She has signed legislation to increase Maine's Renewable Portfolio Standard to 80 percent by 2030 – one of the most aggressive standards in the nation; set a goal of 100 percent renewable energy by 2050; launched an initiative to install 100,000 new heat pumps by 2025, expanded availability of electric vehicles and electric vehicle charging stations across Maine; established mandates to reduce greenhouse gas emissions 45 percent below 1990 levels by 2030 and 80 percent by 2050, and created the bipartisan Maine Climate Council to provide recommendations to meet these targets.
Keynote Speakers
Ko Barrett | Vice-Chair | Intergovernmental Panel on Climate Change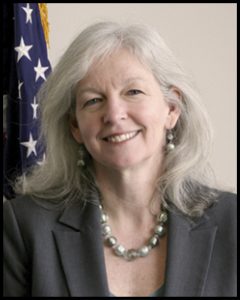 Ko Barrett is the Deputy Assistant Administrator for Research at the National Oceanic and Atmospheric Administration (NOAA) where she supervises daily operations and administration of NOAA's research enterprise. In 2015, Ko Barrett was one of the first women elected to serve as a vice chair of the Intergovernmental Panel on Climate Change (IPCC). For over 15 years, she has represented the United States on delegations charged with negotiating and adopting scientific assessments undertaken by the IPCC. She has also served for over a decade as a lead negotiator for the United States on the United Nations treaty on climate change. Ko Barrett is widely recognized as an expert on climate policy, particularly on issues related to climate impacts and strategies to help society adapt to a changing world.
Rachel Cleetus | Policy Director, Climate and Energy Program | Union of Concerned Scientists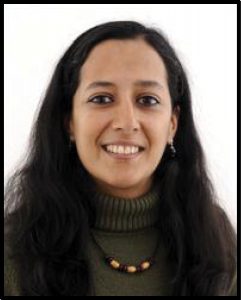 Rachel Cleetus is the policy director with the Climate and Energy program at the Union of Concerned Scientists. She leads the program's efforts in designing effective and equitable policies to address climate change, and advocating for their implementation. Dr. Cleetus is an expert in policies to promote clean energy and drive deep cuts in heat-trapping emissions from the power sector, including carbon pricing and complementary sector-based policies. She also does research on the risks and costs of climate impacts and is an expert on policies to promote climate resilience. She has co-authored numerous reports and articles including the recent UCS reports Underwater: Rising Seas, Chronic Floods, and the Implications for US Coastal Real Estate; Surviving and Thriving in the Face of Rising Seas Building Resilience for Communities on the Front Lines of Climate Change; and The US Power Sector in a Net Zero World: Analyzing pathways for deep carbon reductions.
Keith Ellenbogen | Underwater Photographer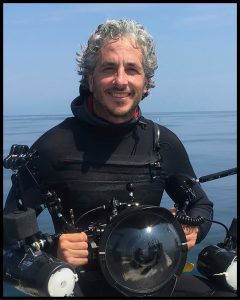 Keith Ellenbogen is a celebrated underwater photographer working with conservation-based organizations to showcase the visual complexity of underwater environments, from coral reefs to coastal rivers to the wild open sea. Through his photography Keith seeks to evoke a sense of discovery of fantastical creatures to captivate our imagination and create intimate, personal connections, that inspires positive social change. Keith is an Assistant Professor of Photography at SUNY/Fashion Insitute of Technology; Visiting Artist at Massachusetts Institute of Technology Sea Grant; Sr. Fellow, International League of Conservation Photographers; Fellow, The Explorers Club; Affiliate Partner, Mission Blue – A Sylvia Earle Alliance; the recipient of Hollings Ocean Awareness Award and a TED Residency that included a TED Talk to raise environmental awareness through photography. Keith currently resides in Brooklyn, New York. To learn more about Keith visit: www.keithellenbogen.com or LinkedIn https://www.linkedin.com/in/keith-ellenbogen/.